Whether you are designing and building a new swimming pool or refurbishing an old pool, one of the most important features will be the design and construction of your fencing.
Obviously, it is your responsibility to comply with council regulations, but it is also essential to choose a recommended pool fencing company with experience and a good reputation.
In today's extremely safety-conscious world, the design and construction of swimming pool covers are paramount and your choice of pool fencing company is critical.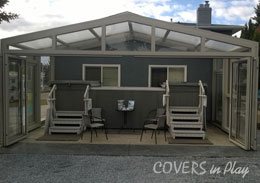 A reputable company will have a detailed checklist and under the Fencing of Swimming Pools Act 1987, the pool must be empty until it complies fully with the act. This checklist will include details on hinged gates and doors and the specifications of the actual fence itself.
Naturally, even as safety and security are extremely important, you will also be looking for a fence that is both stylish and attractive and will enhance your property. Your chosen fencing company will have a wide range of styles, whether you are looking for a unique architectural style fence or working on a strict budget.
Nowadays you are spoiled for choice with the huge array of design features on offer, including balustrade fencing for simple installation and the more aesthetically pleasing glass panels to enhance your enclosures and really individualize your fence.
As a swimming pool owner with a well-constructed, stylish fence adhering to all council regulations, you can then sit back and enjoy your pool in complete peace of mind.